West: The American Cowboy
Editorial Reviews
Review
John Wayne was always one to grab the bulls by the horns. As do the wranglers photographed in West: The American Cowboy, the forthcoming new book that reframes contemporary ranch culture. The book's black and white portraits, which range from rodeos and wranglers to open skies and dramatic flatlands, have a cinematic quality that evokes a lodestar of American life: the Wild West. One can't help but imagine how intrepid auteur Anouk Masson Krantz might have photographed Duke in his day, being as he was, most home on the range (and obviously comfortable with the camera): with hat, horse and bandana to boot. — Jenn Thornton ―
The John Wayne Foundation
While the photos in West: The American Cowboy were shot as far afield as Texas and Kansas, Anouk Krantz's newest collection of photography will stir the heart of any Wyomingite. Capturing the tough landscape of the American frontier, Krantz also manages to convey the human ― and animal ― spirit of the West through her black-and-white images. This book is more than something to be left untouched on a coffee table; it's a gorgeous tribute to the sort of men and women that loan their name to the Cowboy State. — Jeva Lang, A Holiday Gift Guide for all 50 States ―
The Week
This lavish tome filled with rich and awe-inspiring photography includes images of a society that honors historical traditions and practices a set of values that includes honesty, integrity, loyalty, work ethic, and dedication to family. Set out in a stunning large-format book, and with heartfelt contributions from Jon Pardi, Red Steagall and others, the pages within inspire with a fresh and contemporary perspective of the American West. — Jacob Jacobowitz, 8 Ultimate Horse Lover Gifts to Get this Christmas ―
Fupping
There are no gunfights or brawl images in this book. Instead, the 120-plus real-life photos showcase the camaraderie, community connections, family life, pioneering spirit, hard work, and beauty in cowboy life. The book also features a number of awe-inspiring landscape images of the plains and canyons where the cowboys live and roam. — Sarah Holt ―
Daily Mail
Pictures speak volumes in West: The American Cowboy, a graphically stark, big and beautiful coffee-table book from photographer Anouk Masson Krantz that only needs a simple bow for presentation. ―
306 West Magazine
The remarkable result of 7000 miles of exploration…. ―
Denver Life Magazine
No. 1 gift pick for horse lovers: This lavish tome filled with rich and awe- inspiring photography includes images of a society that honors historical traditions and practices a set of values that includes honesty, integrity, loyalty, work ethic, and dedication to family. Set out in a stunning large-format book, and with heartfelt contributions from Jon Pardi, Red Steagall and others, the pages within inspire with a fresh and contemporary perspective of the American West. ―
Fupping
[Anouk Krantz's] new coffee table book, West: The American Cowboy, is the Connecticut-based mom's in-depth look into ranch and cowboy culture. ―
The Local Moms Network
A top holiday pick: Anouk Krantz's newest collection of photography will stir the heart of any Wyomingite. Capturing the tough landscape of the American frontier, Krantz also manages to convey the human ― and animal ― spirit of the West through her black-and-white images. This book is more than something to be left untouched on a coffee table; it's a gorgeous tribute to the sort of men and women that loan their name to the Cowboy State. ―
The Week
A top holiday gift pick. ―
Maine Magazine
"West: The American Cowboy" explores, in black and white, the enduring iconic symbol of our country's pioneering spirit. She also focused her lens on the wide-open spaces in a largely overlooked part of the world. ―
Aspire Design and Home
The iconic symbol of America's pioneering spirit captured in a series of lavish fine art pictures: Jaw-dropping images of the Wild West's cowboys and epic landscapes. ―
The Maily Mail
A Best Book Pick: A unique collection from an award-winning photographer and storyteller, the book is an artful, intimate study of American character and sense of place. ―
Yahoo Style
Whether you live out West or know someone who idolizes John Wayne, this book would make for a treasured gift. It embodies the "pioneering spirit" of this beautiful landscape. ―
Today
In this oversize ode to the American West, French photographer Anouk Krantz captures the expansiveness of the frontier as well as the rodeo cowboys, ranchers, country-music singers, and cattle that call it home – all in expressive black-and-white. ―
New York Magazine
The Western lifestyle is filled with photographic moments not everyone gets to experience, whether its breathtaking landscapes, action-packed bronc rides, newborn foals and calves playing in the pasture, or families working together to get a job done. Award-winning photographer Anouk Krantz documents the emotion and simplicity of this lifestyle in duotone photos featured in her new photography book West: The American Cowboy. — Jennifer Denison ―
Western Horseman, June 1, 2020
Anouk Krantz's newest collection of photography will stir the heart ofany Wyomingite. Capturing the tough landscape of the American frontier, Krantzalso manages to convey the human ― and animal ― spirit of the West throughher black-and-white images. This book is more than something to be leftuntouched on a coffee table; it's a gorgeous tribute to the sort of men andwomen that loan their name to the Cowboy State. ―
Wyoming Magazine
"West: The American Cowboy" explores, in black and white, the enduringiconic symbol of our country's pioneering spirit. She also focused her lens onthe wide-open spaces in a largely overlooked part of the world. ―
Aspire
When French-born photographer Anouk Masson Krantz traveled from her homeon the East Coast to explore the life, land, and people of the American West, shehad no idea that some of the cowboys and ranchers she would meet along theway would include famous folks like Tuf Cooper and Red Steagall. Her quest wasnot to glorify well-known ranches or big-name cowboys but to show the hard workof the West and the people who do it. ―
Cowboys & Indians
Pictures speak volumes in West: The American Cowboy, a graphically stark, big and beautiful coffee table book by Anouk Krantz that only needs a simple [gift] bow for presentation. ―
Life Style Magazine
A unique collection from an award-winning photographer and storyteller, the bookis an artful, intimate study of American character and sense of place. ―
Yahoo Style (UK)
One of the best books to gift this holiday season (2019). Whether you live out West or know someone who idolizes John Wayne, this book would make for a treasured gift. It embodies the "pioneering spirit" of this beautiful landscape. ―
TODAY.com
Anouk Masson Krantz saddles up for an intimate look at the big skies and cowboy spirit of the US heartland. ―
The Independent
One of the year's most giftable coffee table books. ―
The Strategist
About the Author
Born and raised in France, Anouk Masson Krantz moved to the United States in the late 1990s. Living in New York, she completed her high school at the Lycée Français and earned her bachelor degree while working for a lifestyle magazine. Following college she worked at Cartier's corporate office in New York that oversees the Americas. Anouk later studied at the International Center of Photography and has developed several notable bodies of work, including Wild Horses of Cumberland Island. Her work has appeared in prominent galleries and earned accolades from the International Photography Awards and International Monochrome Awards. Her first book
Wild Horses of Cumberland Island
(2017) became an immediate bestseller among the photography genre. The book and her art have been praised by international publications, such as Vanity Fair, Town & Country, Time, Harper s Bazaar, Daily Mail UK, and Garden & Gun among many others.
---
From the Publisher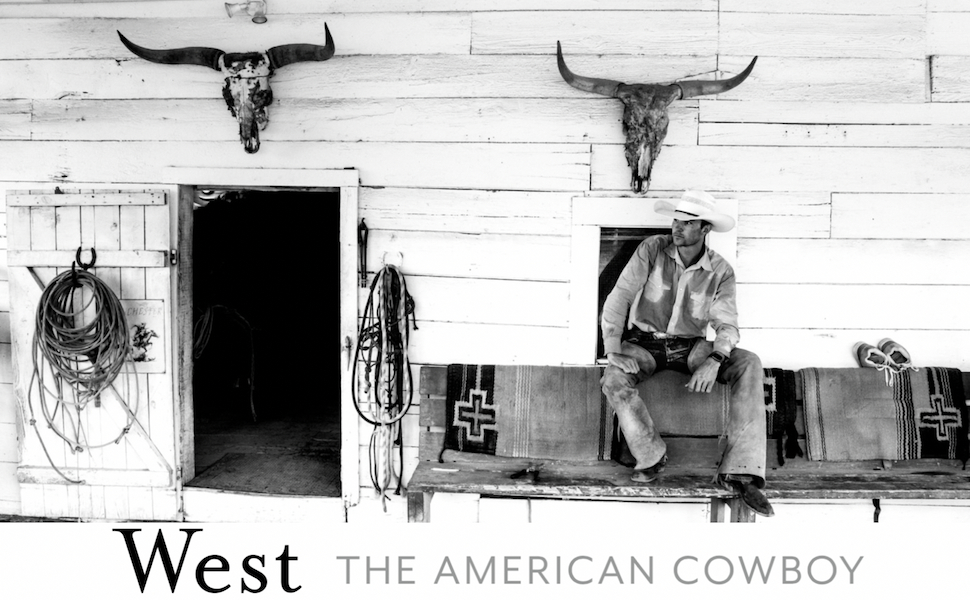 Photographer Anouk Krantz spent five years in the American west, coming to know multi-generational ranch families and admiring their work ethic, integrity, devotion to family, and sense of place. Her stunning black-and-white photographs document the real-life world of cattle round-ups, rodeos and country culture.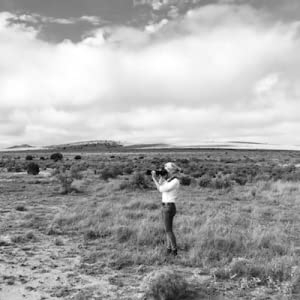 Meet Photographer Anouk Masson Krantz
I am an explorer.
I explore places.
I explore people.
I enjoy driving unreasonably long distances.
I love to exchange with those who are different, those with another set of convictions.
I try to learn about them and then to understand them, what is important to them, what they love and what they fear, so that I might learn what makes us different and what makes us the same.
I am trying to raise my children to think for themselves and not to be taught what to think.
I want them to seek to understand the world around them and how we got here; to listen first, and then to find their voice; and to have their own direct experiences with the world that will have uncertain outcomes.
This is how we can open ourselves to the possibility of discovering and creating unknown, undiscovered inspirations of our own.
Celebrate an American archetype – the cowboy — in extraordinary duotone photographs. In Anouk's pictures, the cowboy life we imagine is very close to life as it is.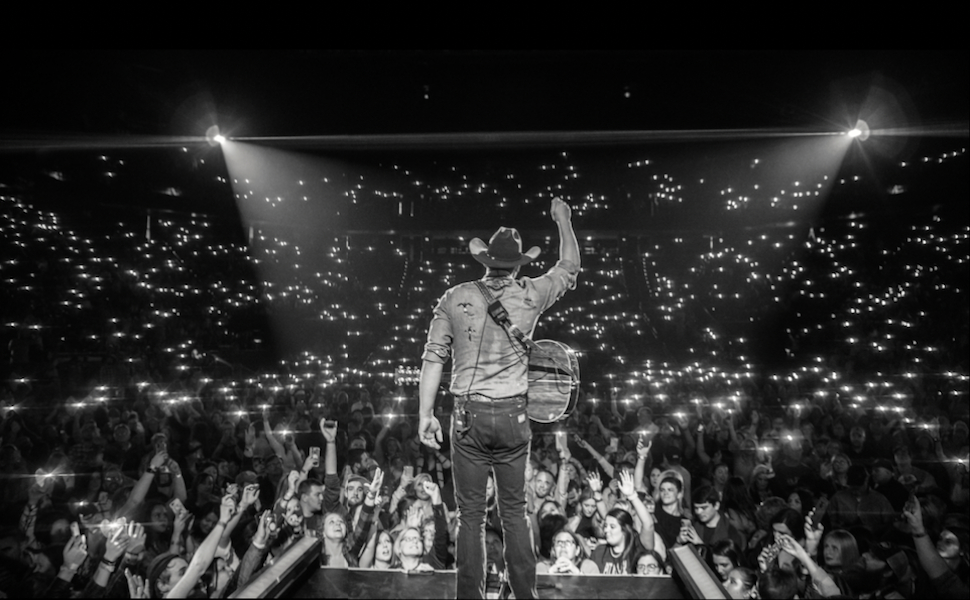 "The country music I make and the songs I write represent real, hard-working folks that have a strong sense of purpose, determination, and faith, much like those who work and live around where I grew up in Northern California. I spend a lot of time in Texas as well, riding and roping with folks that reflect these very values … Anouk's work aims to celebrate and capture a true country lifestyle." – Jon Pardi