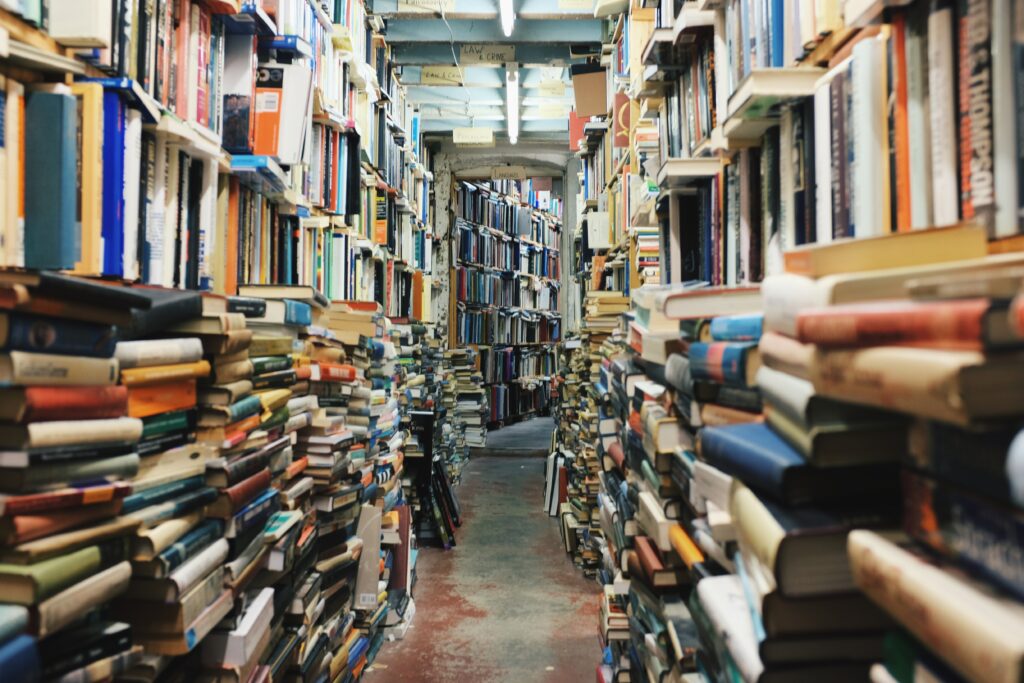 San Antonio is a vibrant city known for its rich history, cultural diversity, and, of course, its flourishing literary scene. Independent bookstores play a significant role in fostering this love for literature and creating close-knit communities of book enthusiasts. These local gems not only offer readers an extensive range of titles but also provide a space for book clubs, author events, and other literary gatherings.
San Antonio's independent bookstores contribute immensely to the local literary ecosystem. They provide a hub for book lovers to connect, share, and discover new reads while supporting local authors and promoting a love for the written word. These cherished establishments continue to thrive, enriching the city's culture and creating lasting memories for readers from all walks of life.
Exploring San Antonio's Independent Bookstores
San Antonio is home to several wonderful independent bookstores, each offering a unique experience for book lovers.
The Twig, one of San Antonio's oldest and well-loved bookshops, has been serving the city's readers since 1972. Located at the Pearl Brewery, this bookstore has a wide selection of newer books, children's books, and other book-related items.
The Twig Book Shop
306 Pearl Parkway, Ste. 106
San Antonio, TX 78215
(210) 826-6411
Nowhere Bookshop is another noteworthy independent bookstore in San Antonio. This store boasts an extensive collection of books ranging from literature, poetry, and non-fiction. Be sure to check out their recommended reading and find your next favorite title among their carefully curated selections.
Nowhere Bookshop
5154 Broadway
San Antonio, TX 78209
(210) 640-7260
For used book enthusiasts, Nine Lives Books is the ideal destination. As one of the city's best used bookstores, it offers a vast array of pre-loved books, comics, and even vinyl records. The store's name is derived from its former cat rescue operation, adding a unique touch to its history.
Nine Lives Books
7959 Fredericksburg Rd Ste 119
San Antonio TX 78229
(210) 647-5656
Cheever Books is another independent gem in the city, specializing in rare, antiquarian, and out-of-print books. This charming bookstore has an enchanting atmosphere which lends to a captivating shopping experience for bookworms.
Cheever Books
3613 Broadway
San Antonio TX 78209
(210) 824-2665
At Dead Tree Books, you will find an assortment of new and used books. This bookstore features a diverse array of genres, so whether you are looking for fiction or non-fiction, you are sure to find something that catches your eye.
Dead Tree Books
2815 W. Southcross Ste 3
San Antonio TX 78211
(210) 417-8386
For those interested in antiquarian books and unique finds, Antiquarian Book Mart is the perfect destination. This store offers a rich collection of rare books, first editions, and other book collectors' treasures.
Antiquarian Book Mart
3127 Broadway
San Antonio TX 78209
Finally, The BookCellar is a must-visit for lovers of gently used gems as this store boasts thousands of selections of new and used books as well as video and music selections.. This store is in the basement of the Central Public Library and all proceeds go to help the San Antonio Public Library system
The BookCellar
600 Soledad St
San Antonio TX 78205
(210) 227-9519
In conclusion, San Antonio offers a rich landscape of independent bookstores, each providing a unique shopping experience for book lovers. These stores not only enrich the local community but also provide a treasure trove for bibliophiles.