Texas Fruit & Vegetable Gardening, 2nd Edition: Plant, Grow, and Harvest the Best Edibles for Texas Gardens (Fruit & Vegetable
Editorial Reviews
About the Author
Greg Grant is a horticulturist, conservationist, garden writer, and seventh generation Texan from Arcadia, Texas. He is author of Texas Fruit & Vegetable Gardening (2021), and co-author of Heirloom Gardening in the South: Yesterday's Plants for Today's Gardens (2011, Texas A&M Press), In Greg's Garden: A Pineywoods Perspective on Gardening, Nature, and Family (2010), Home Landscaping: Texas (2004) and The Southern Heirloom Garden (1995). He also writes the popular "In Greg's Garden" column for Texas Gardener magazine, and contributes regularly to Neil Sperry's Gardens magazine.
---
From the Publisher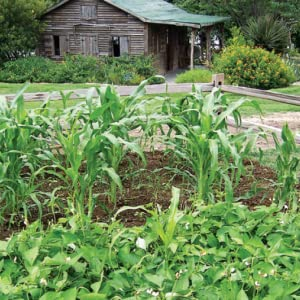 How to Get Started
My first suggestion for you to get started producing edible crops is to visit somebody in your area who is doing it. As a matter of fact, visit as many as you can. I've always loved learning from older gardeners who have lived a life producing fruits, nuts, and vegetables. They've tried it all and can save you lots of trouble. I'm very thankful my grandfather showed me how to run a tiller, plow a straight line, open a furrow, use a hoe, pick corn, and numerous other gardening skills. If there's a botanical garden in your area or a Master Gardener group, check to see if they have a demonstration vegetable garden or an orchard that's open to the public. Also, ask if they have continuing education classes that cover growing your own edibles. The whole concept is very popular these days, and generally a number of classes and seminars are available.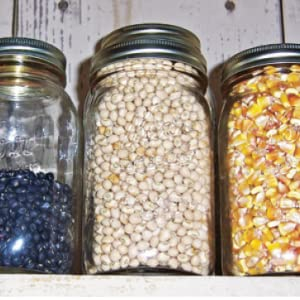 Starting at the Beginning with Seeds
Seeds are amazing little parcels that basically contain miniature plants carrying big sack lunches, all packaged in protective wrappers. They have everything they need to grow, including genetic instructions for how big to get, what color to be, and how much to produce. They even remember who their parents were and where they came from! If you are going to be a gardener, you need to know how to grow plants—the easier ones, at least—from seed. Many vegetables are sown directly into the garden from seed. Others that are more difficult to germinate (sprout) or have slow-growing seedlings are most often grown in a greenhouse and stepped up into small pots, generally by professional nursery workers. These are sold as transplants that make it easier and faster for you to produce a crop without all the babysitting.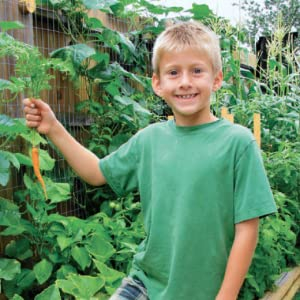 Vegetables and Herbs
Growing your own produce is fulfilling and rewarding. There's nothing so gratifying as growing your own food from seeds or transplants. Not only does it feel better than purchasing produce from the grocery store, but as all home gardeners know, it tastes better as well. It also saves you money and fuel costs. More important, you know exactly where it's been, who has handled it, what fertilizer was used on it, and what pesticides have been sprayed on it. And because you only have to haul it to your kitchen, you are able to let the produce mature until the peak of full-flavored ripeness. Commercial vendors have to pick their tender crops, such as tomatoes, before they are ripe so they can be shipped and handled. Thanks to home gardening, your taste buds will rejoice.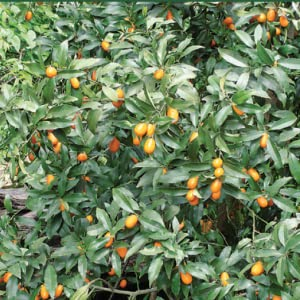 Fruits
Everybody likes sugar. Heck, I'm part hummingbird. But we all know that refined sugars aren't good for us. Overdosing on sugar is a recipe for obesity and diabetes. Luckily, nature provides us her own candy in the form of fruits. Homegrown fruit can give us our sugar fix, plus antioxidants, fiber, and exercise while producing it. Fruits are also a good way to introduce vegetable-hating youngsters to the world of nutritious produce.
Before you get all excited about stocking your own home fruit stand, you must first realize that we are limited in what we can produce in Texas. Some fruits, such as apricots, black raspberries, and kiwis, are essentially impossible to produce here. Others, such as apples, plums, and peaches, require lots of preparation, maintenance, and tending. But just about anybody can grow blackberries, figs, and pears if they choose the right types.