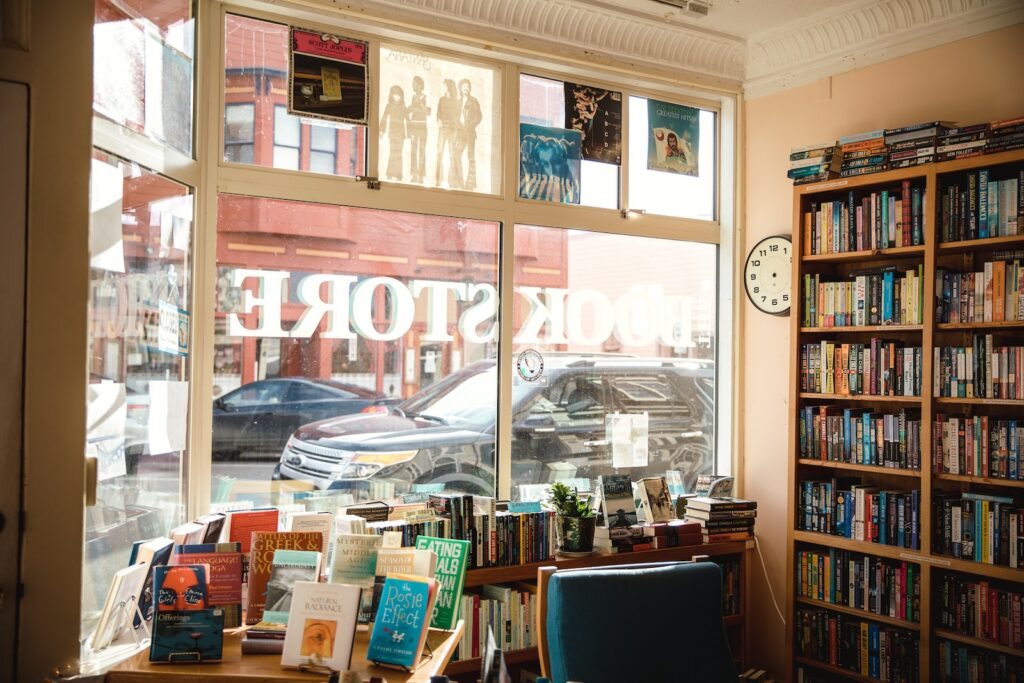 Fort Worth, Texas, is not only known for its rich history and vibrant culture but also its thriving literary scene. The city boasts a diverse selection of independent bookstores, each offering something unique for book enthusiasts. Locals and visitors alike can enjoy the charm and personal touch that these shops provide while supporting the local community.
The Uniqueness of Fort Worth's Independent Bookstores
Fort Worth, TX, is brimming with diversity when it comes to its independent bookstores. Each establishment exudes a distinct atmosphere and offers a range of genres, from fiction and non-fiction to comics and African American literature.
The Dock Bookshop
The Dock Bookshop, established in 2008, is an African-American-owned bookstore located on Meadowbrook Drive. It offers a diverse range of books, including the latest releases and bestsellers. In addition to books, patrons can find various other items such as gifts, music, and coffee. The Dock Bookshop provides a unique and enjoyable experience for book lovers of all tastes and genres.
The Dock Bookshop
6637 Meadowbrook Dr
Fort Worth, TX 76112
(817) 457-5700
Barber's Book Store
Barber's Book Store is a charming, family-owned independent bookstore in Fort Worth. This store offers an extensive selection of books, covering various genres such as fiction, non-fiction, and children's literature. With its warm and inviting atmosphere, Barber's Book Store is a haven for book enthusiasts seeking personal recommendations and engaging conversations about their favorite reads.
Barber's Book Store
901 Throckmorton
Fort Worth, TX 76102
Monkey and Dog Books
Monkey and Dog Books is a delightful independent bookstore situated in Arlington Heights. Catering primarily to families, this store focuses on children's books and provides an inviting space for book lovers of all ages. With cozy seating options and an extensive selection of titles for both kids and adults, Monkey and Dog Books is an ideal spot for family outings and nurturing a love for reading.
Monkey and Dog Books
3608 W 7th Street
Fort Worth, TX 76107
(817) 489-5747
Leaves Book and Tea Shop
Combining the pleasures of reading and relaxing with a hot cup of tea, Leaves Book and Tea Shop is a must-visit destination for book and tea enthusiasts alike. Its shelves are stocked with an exciting assortment of books, while the tea shop offers a variety of teas sourced from around the world. The warm and welcoming ambiance in Leaves Book and Tea Shop makes it an excellent destination to unwind, explore new reads, and savor a delightful cup of tea.
Leaves Book and Tea Shop
120 St. Louis Ave., #101
Fort Worth, TX 76104
Thompson's Bookstore
Located in downtown Fort Worth, TX, Thompson's Bookstore is an independent bookstore that offers more than just books. Adding to its uniqueness, Thompson's also features a full bar set in a speakeasy-style environment. While customers can browse through a variety of books, they can also enjoy an expertly crafted cocktail at the same time. The atmosphere at Thompson's is relaxed and inviting.
Thompson's Bookstore
900 Houston St
Fort Worth, TX 76102
(817) 882-8003
To conclude, Fort Worth's independent bookstores each bring their own distinct flavor to the city's literary scene. From the African American-centric offerings of The Dock Bookshop to the relaxing ambiance of Leaves Book and Tea Shop and the intriguing selections at Interabang Books, these establishments provide an unparalleled experience for book lovers in Fort Worth.